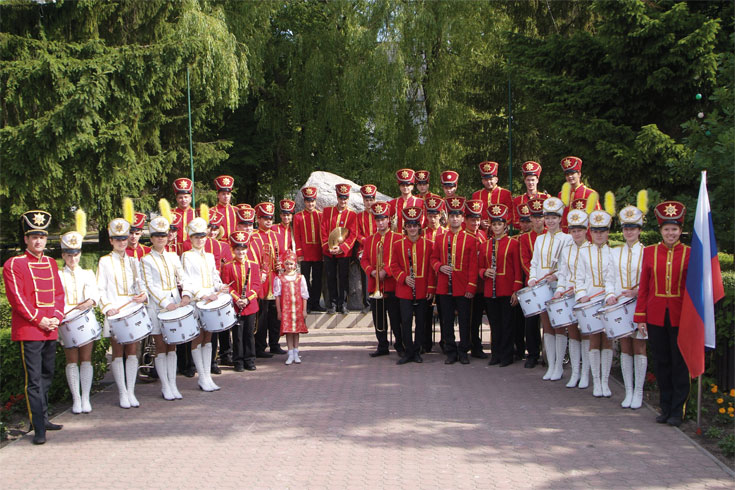 Youth Brass Band "Aleko" of the Cultural centre "Muscovite" was founded in 1980 on the bases "AZLK" (car product plant) club by the well-known teacher – musician Honoured Culture Worker of Russia Vladimir Ivanovich Mizenin. Nowadays the band includes not less than 40 members and unites young musicians studying at musical schools and colleges of Moscow. There are those in the band who have been playing from the moment it was founded.
The group of girls-drummers adorns the performances of the band. They participate in every band performance whether it is a march-parade on the city streets of our country and abroad, or in concerts on the stages. The girls – drummers do not only play the percussion instruments but also perfectly dance during defile.
During the last 10 years Youth Brass Band Aleko took part in many musical festivals and competitions in:
Czech Republic
Holland
Germany
France
Norway
Switzerland
Italy
Thailand
Poland.
On all youth "Tatu" the band became the prize-winner and won awards.
The search of new ways of development, new forms and decisions in indissoluble connection with the best samples of world musical culture is the principle of the Exemplary Youth Brass Band Aleko.
Since 2002 the Art Director of the band is Andrey Balin, the graduate of Moscow Military Conservatoire.