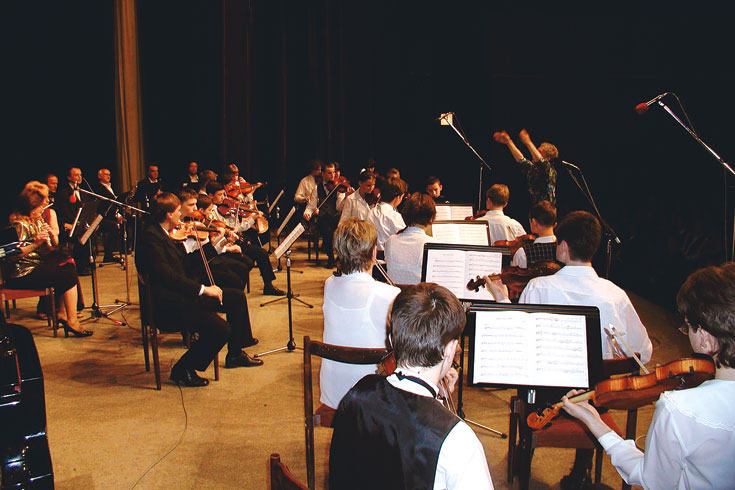 "Art Collegium Nikolaus" Youth Orchestra is one of the numerous groups of the "Art School" of the city of "Liptovki Mikulas".
The "Art school" established in 1952, offers to 1200 junior high and high school students of the city the ability to study music (vocal & instrumental), dance (ballet & modern), Drama and Fine Arts.
The city of Liptovski Mikulas is located in the far north of Slovakia. Between the "High" and the "Low Tatras" mountains is the administrative, economic, cultural and touristic center of the hole region.
The orchestra has participated in many concerts, including those for the Slovak Radio – Television and those in other countries presenting mostly contemporary music like:
Czech Republic,
Greece,
Croatia,
Bosnia – Herzegovina,
France.
Artistic director of the orchestra is PhD. Lubomir Rasi. Conductor of the orchestra is Zdenka Marcova.