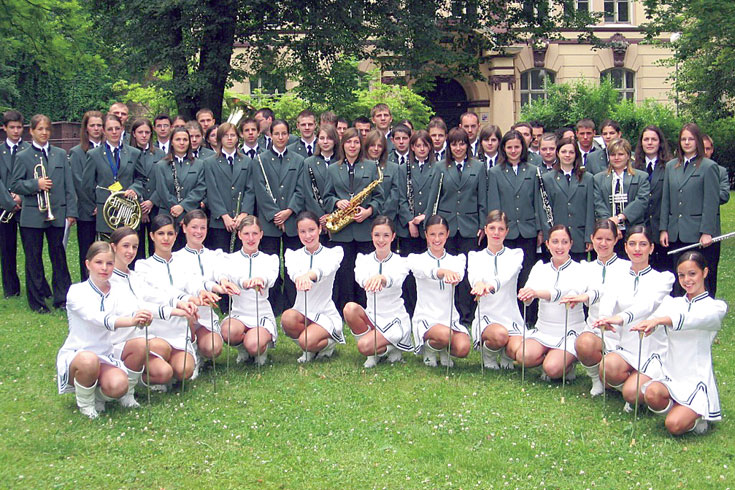 The Youth Concert Band of Balmazujvaros founded in 1967 under the aegis of the local "Veres Peter" Cultural Centre, having the name  "Pioneers", and later as "Young Guards". After the initial success the local music school began to act as well, in 1968. Since 1990 the group bears the name of BEKTON CONCERT BAND.
The band accomplished successful performances in many towns in Hungary:
4th European Youth Music Festival Budapest,
Budapest's Institution for the Blind,
Flower Carnivals-Debrecen,
Nyirseg Autumn-Nyiregyhaza
and abroad:
Austria,
Belgium,
Denmark,
France,
Germany,
Holland,
Italy,
Luxembourg,
Poland,
Portugal,
Romania and
Switzerland.
It attained the INTERNATIONAL ADVANCED GOLDEN DIPLOMA, THE INTERNATIONAL 1ST PRIZE (2002Belgium – Neerpelt), the PRO URBE PRIZE (2003) and the BOCSKAI PRIZE (2004).
The band functions as an association since January 1997 having as main aims: to preserve the traditions of wind instrument music, to support the improvement of the young talents of the music school, the Wide-ranged musical education of the audience and to enhance the reputation of their town.
The BEKTON CONCERT BAND has made several CD recordings and along with a majorette group, accomplish 40-50 performances a year, organizing festivals for concert bands every summer in Balmazujvaros.