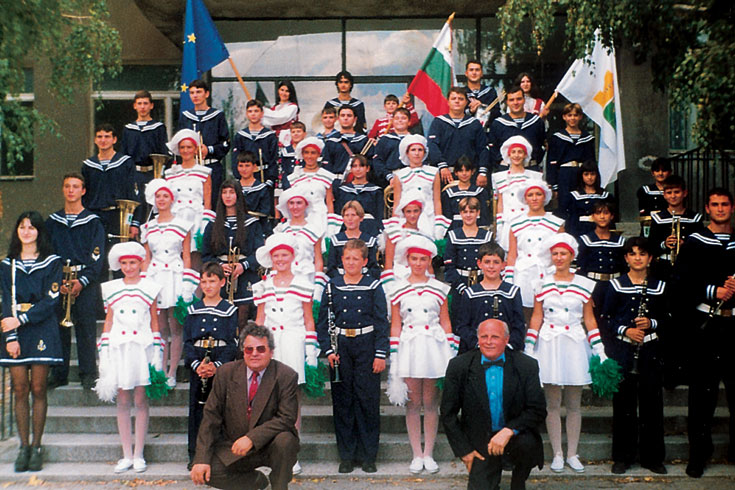 Youth Brass Band "Diko Iliev" Varna, Bulgaria
The Youth Brass Band "Diko Iliev" was created on 06.06.1982 under the leadership of artist Kostadin Pavlov. More than 400 people who completed musical education have worked with the orchestra.
For 16 years the orchestra has won 28 metals from national, international festivals and competitions. For the same period the orchestra has performed more than 800 concerts and took part in many ceremonials.
The orchestra took its patron name from the great Bulgarian musician, bandmaster and composer Diko Iliev.
The orchestra took part in tournaments in Finland, Poland, Slovakia and Hungary.
The artistic leader and bandmaster of the orchestra is Kostantin Pavlov.