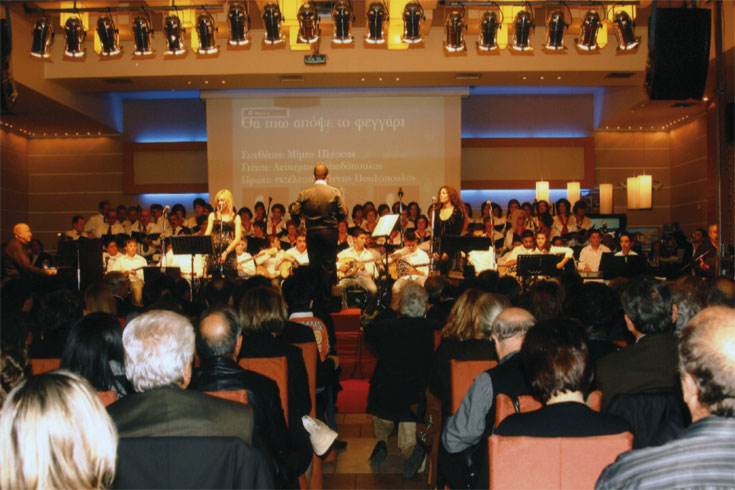 The youth municipal orchestra of of Dion, established in 2007, in order to extend the activities of the active Cultural Organization.
Thirty five young players work together to perform a variety of pieces, from modern Greek to film music. The members of the band play:
bouzouki,
guitar,
baglama,
mandolin,
el. bass,
flute,
clarinet,
trumpet,
accordion,
piano,
el. piano and
percussion.
They also have 4 voices.
The orchestra, 1st prize winner of the 2008 Athens' competition for youth choirs and orchestras, also performed in Thessaloniki's Megaron, in the Olympus' Festival, in a variety of concerts of the Hellenic Ministry of Culture in the ancient theater of Dion (the ancient sacred Macedon city of Zeus), with famous Greek musicians such as the composer Mimis Plessas and the singer Manolis Mitsias.
The youth municipal orchestra of of Dion is directed by Nikos Patris.