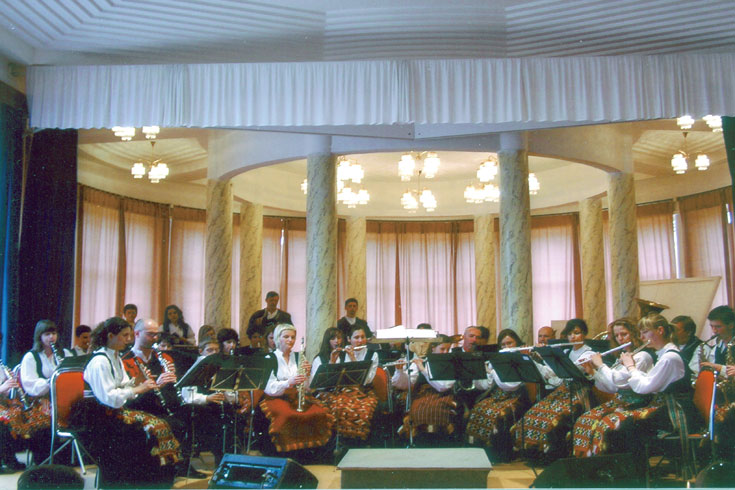 Gradski puhacki orkestar Drnis, founded in 1864, counting at that time, 11 members! As a non professional association, all these 143 years, gradually developed into a well known and very active 40membered orchestra of 20 female and 20 male musicians, a jazz group and majorettes, having an average age of 23.
In it's long lasting history, the orchestra organised or participated in numerous concerts and promenades all over the country, presenting in traditional local folk costumes a repertoire based both:
on classical works of the worldwide known compositors and
popular modern compositions and marches.
Being impossible to enumerate even the top passed appearances, we 'll go down to the most recent participation in international contests in:
Germany (Deutschland Pokal, Alsfeld 1999.,2003.),
Poland (Lobez, 2000.,2002.,2005.),
Slovenia (Velenje, 2004.),
at the festival in Czech Republic (Maraton Festival in Prague, 2006.) and
at the national contest in Croatia (Novi Vinodolski,2004. and Selce,2006.)
The president of the Gradski puhacki orkestar Drnis is Josip Barisic and the conductor Mo Damir Marusic.