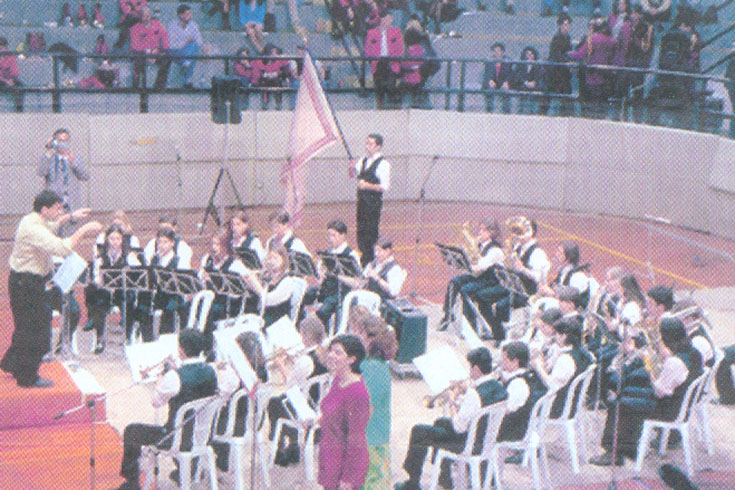 The Band of the Municipality of Kassandra, in its actual form, begun its performances in 1979.
Since 1995 it is a Legal Person of Public Law Band and is administrated by a five-membered council.
Initially, it participated in various National Ecclesiastical and Cultural events of the Municipality and of the Community all over the peninsula of Kassandra. Today, it overpasses not only the boundaries of the Peninsula and of the prefecture of Chalkidiki (participating in four Panhellenic Festivals in Thessaloniki and in two Festivals in Athens) but also the boundaries of our country, realizing an exchange program in the year 1998 with Band of the city Tione of N. Italy.
Furthermore, in collaboration with the City Conservatory and the dancing group, it entertains the citizens. It presents various musical and dancing events.
Finally, within the frames of parallel events of the festival of Kassandra during the summer, it hosts Bands from different regions of Greece. It presents a common program.
The band of the Municipality Kassandra has approximately 45 members, mainly Elementary School, High-school and Lyceum pupils.
Many musicians were born from its members, who gained distinctions as leaders in various bands. One of them is the current maestro of the band Mr. Kaiafas Christos who leads it since the year 1992.