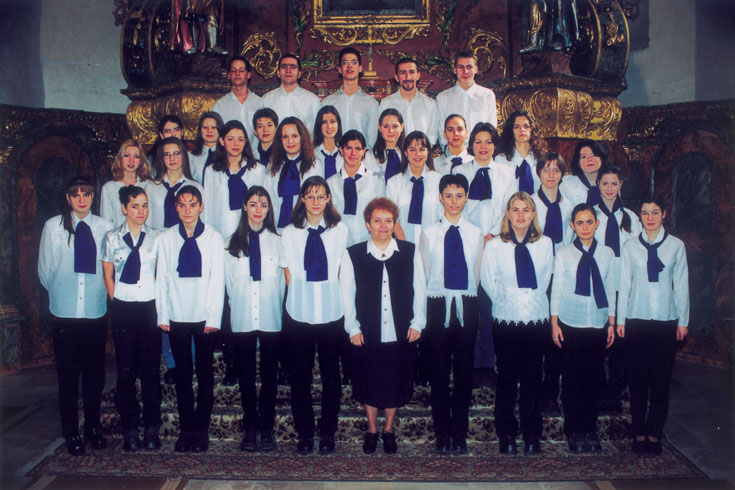 The school has a great historical background, and its Choir of Kossuth Lajos Secondary Grammar School has been active since 1789, the school's foundation year. Majorosne Hodossy Ilona is the teacher of music and the leader of the chorus since 1977.
It is a mixed choir with 50 members between the ages 14 – 18. They perform at school and town ceremonies and choir competitions.
In 1999 the Choir organized a joined music project together with the Sindos Concert Band within the frame of Youth for Europe programme, and performed in Sindos at the International Youth Band Festival '99. In 2000 the Choir received the gold award at its county choir competition. In 2001 they are going to appear in the "Singing Youth" Festival and a folk song Festival.
Their repertoire includes: ecclesiastical hymns, folksongs, spirituals, songs from 20th century, and folksongs from other countries.