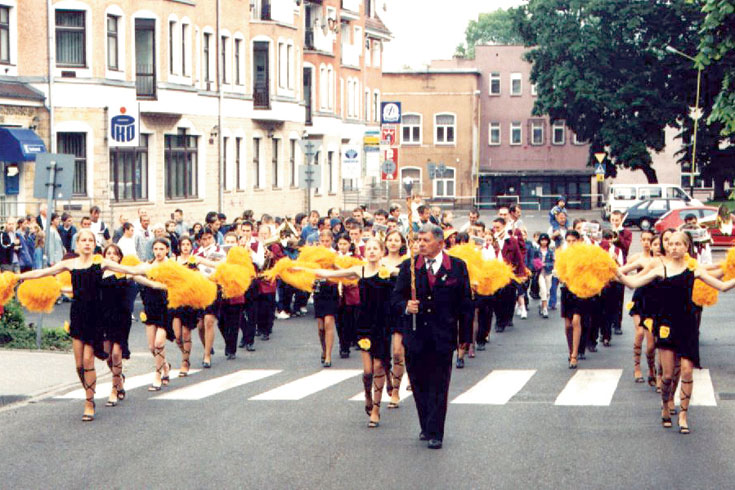 The Youth Brass Band of Lobez's "House of culture" was founded in 1949.
For many years it was a small yet very active ensemble of about 20 – 25 musicians.
Since 1994, under the efforts of the conductor Bogumil Winiarski and the manager Dariusz Ledzion, many mostly young musicians joined the band raising both the quantity and the quality of the orchestra. For this reason in 1998 it was renamed into "Youth Brass Band". They have won several awards not only in Poland but also abroad.
The orchestra consists of 56 members and gives more than 40 performances a year. It has participated in concerts in many countries including Germany, Slovakia, Croatia, Sweder, Italy, Greece, Vatican, Austria and cooperated with bands from foreign countries like Sweden, Lithuania, Latvia, Hungary, Croatia, Italy.
The band organizes the "International Festival of Brass and Big Bands". Since 3 years a dance group perform with the band under the leading of the choreographer Katarzyna Radomska. In addition, for the past 8 years the brass band has organized the "International Festival Brass Band and Big Band" in their city.