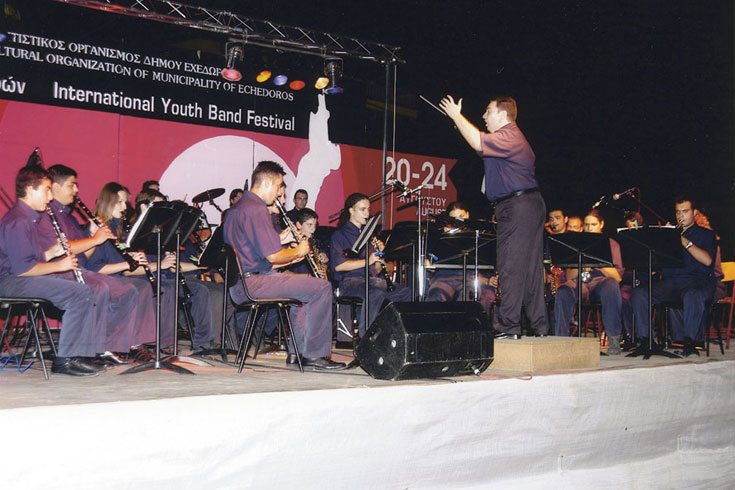 The 15 member Jazz Band of the Municipal Conservatoire of Neapolis was created just a few months ago. It is constituted by members of the Neapolis Municipality Band and by the professors of the Concervatoire. It is accompanied by singers. Its aim is the study and presentation of specifically orchestrated works of Jazz music.
Countess performances and events compose the 17 years of "Neapolis Municipality Band" trail.
From Crete up to the cities of Macedonia and Epirus and from Aegean's and Ionian's islands up to Thrace, the Band rendered and merit the warmest applause for the quality and pioneer repertoire.
"Neapolis Municipality Band" performed also in national and international festivals in:
Spain,
Bulgaria and
Serbia,
welcomed respective bands from these countries.
The Band participated in major companies' promoting campaigns, in television shows of Antenna, Mega, Star, Hellenic Television 3 and TV Macedonia channels. They have also graced with their presence many local, cultural, religious and national events. In music concerts to "Milos" and cooperated with the organization "Thessaloniki, cultural Capital of Europe".
Upmost event is Band's performance during the official dinner that the Hellen President apposed to the Council of European Leaders in "Porto Carras" of Sithonia in June 2003.
Since the establishment of the Band, director is Vasilios Boulousis.