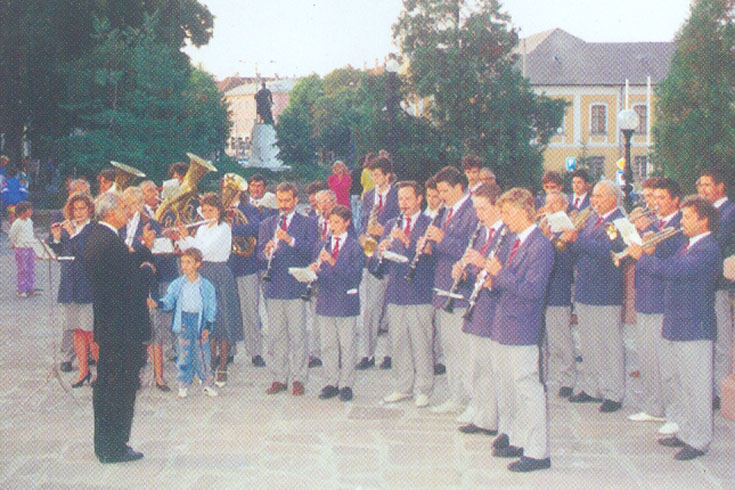 The Brass Band of Satoraljaujhely Tobacco Factory was founded in 1926 and it has been playing since then. At the beginning the members of the band were only the emplyees of the factory. Later it became the band of the town.
At the national quality competition the band got "Golden Lyre" qualification.
In 1991 the band gave concerts in Finland, the Netherlands and they are invited to the neighboring Slovakia to perform at different cultural programmes. On the first Sunday of the year they have given new Year's Concerts for the inhabitants of our town and regionfor 6 years.
The band plays traditional music. It has 35 members. There are students, workers, intellectuals and pensioners among them.
The conductor has been Szatmari Gyorgy (the teacher of the teacher's training College) since 1972.