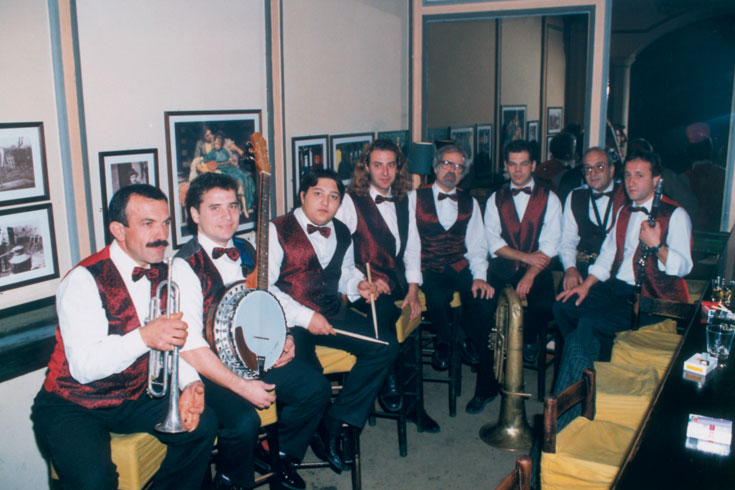 Stigma Swing Dixie Band of Korinthos is the only, at least in the recent times, band of Dixie music in Greece consisting of amateur musicians. It was founded in 1986 by its conductor, the lawyer Kostas Filippidis. It was created with the cooperation of musicians from the town's Pilharmonic as well as from the Jazz club. The Jazz club organizes the only festival of this music style in the country. It consists of 10 members who play banjo, clarinet, trumpet, alto and tenor saxophone, tuba and piano.
The band performed in many concerts all over Greece and in international festivals.
It has also appeared in Greek television programmes of very high ratings and participated in various recordings.