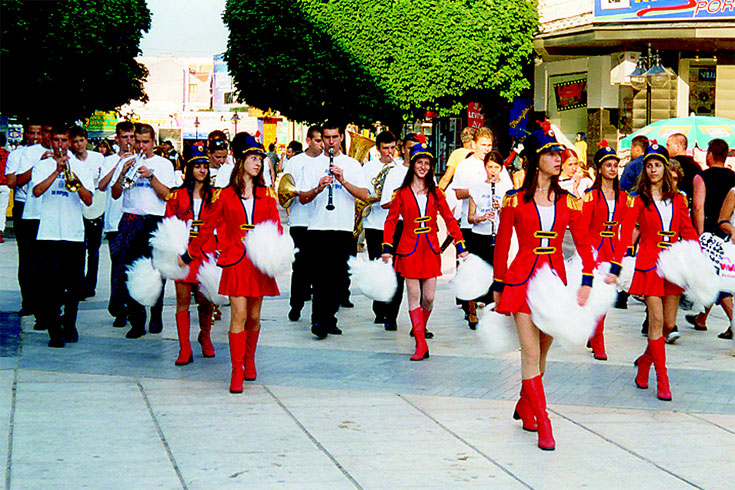 Dobri Hristov High School of Music in Varna was founded in 1944. The wind orchestra is composed of young instrumentalists-senior students of the National Arts School Dobri Hristov – Varna. In 1956 the school was named after the outstanding musical critic, pedagogue, composer and passionate champion of the idea of our musical art preserving its national spirit Dobri Hristov.
Through the years of its existence the band happily combines educational tasks with concert activities in and around our city and country.
In June 2000 the orchestra presented successfully itself in the youth festival FIMU in Belfort France. In August of 2002, 2004 and 2006 participated in the International Youth Band Festival in Greece. In June 2003 the orchestra was invited to take part for the second time in Belfort of France. In September 2003 in EURO Musiktage in Bosel it was awarded the second prize.
The orchestra was also awarded the first prize in the international competition "Folklore without Borders", "Municipality Varna" prize and so on.
Artistic Director of the band is Marko Dobrev, a bassoon teacher and Headmaster of the National Arts School Dobri Hristov.