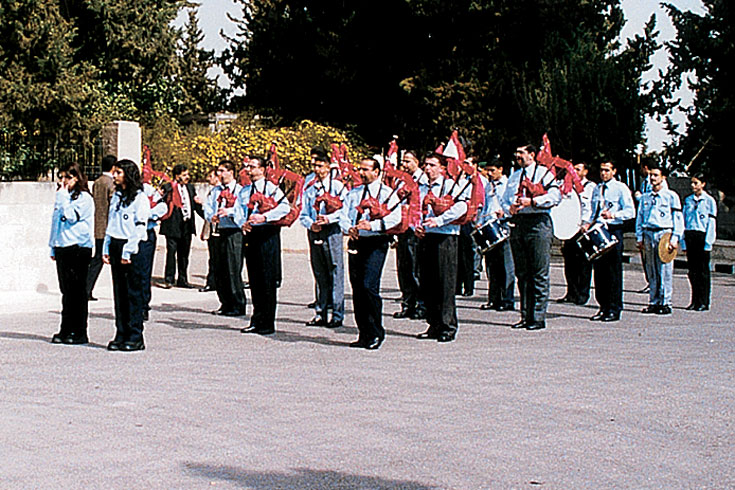 Amman Orthodox Scouts and Guides Marching Band was founded in 1964 forming part of Amman Orthodox Scouts and Guides Group and complementing its major activities and objectives.
Since its early beginning, the band has been trained and instructed by highly professional musicians from the Jordanian Armed Forces Musical Band.
During its thirty-six years of existence, the band participated in various religious, national and cultural events in Jordan. It took part in the Annual Child Song Festival from 1993 to 1999. From 1990 to 1999 it participated in the SOS Festival. It also took part in the opening ceremony of the Ninth Pan-Arab Games, which was held in Jordan last year.
The band consists of 50 members of chosen musicians in percussion and wind instruments. Its repertoire covers Jordanian musical folklore and national music.
The orchestra conducted by Fu'D Anfara.