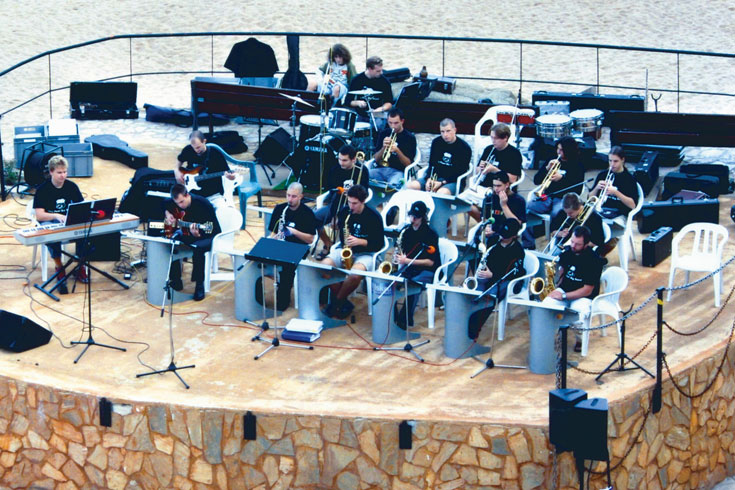 Jazz Punt Big Band, Slovenia
In November 2005 a few talented musicians from "Pihalni Orchestra Tolmin" and "Tolmin Wind Orchestra" gathered together and decided it was time for Tolmin to get a new Band. Knowing that "Glasbena Sola Tolmin", the Tolmin's music School will act as a strong supporter, they brought to life the "Jazz Punt Big Band" and named Matija Mlakar, the talented trombone player for their leader.The name of the band, jazz Punt, has been chosen for two reasons. On one hand it expresses the band' s love for jazz music. On the other hand, with the word punt (rebellion), members wish to show affiliation to their home town. The town is known for the great rebellion of the Tolmin farmers, in 1713.
Jazz Punt Big Band has 20 members whose average age is only around twenty.
They all feel the same love and desire to express themselves through jazz. That is why they describe their band as a "Big Band with a big soul". A fact that becomes obvious to anyone witnessing their performances. In a single year of its existence the band's repertoire grew to about 40 musical works ranging from jazz and blues to funk and pop. So far the band has performed at several venues around Slovenia as well as abroad, including:
at the 10th International Meeting of Saxophonists in Nova Gorica and
a band festival in Calella, Spain in October 2006.