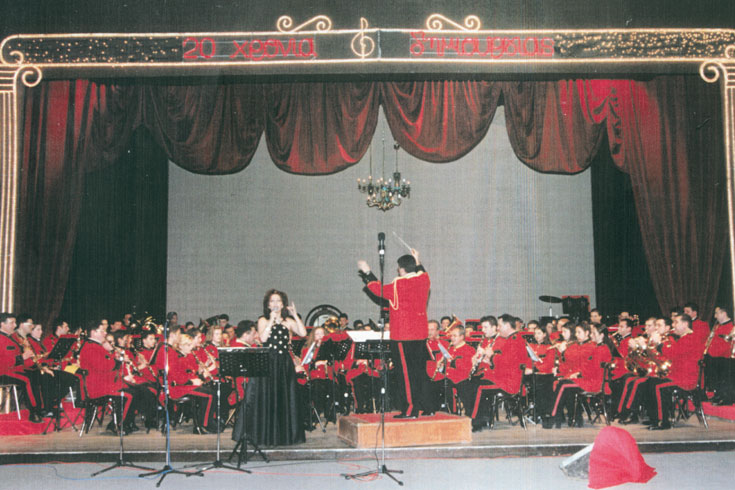 Philharmonic Union of Corfu "Kapodistrias"
The Philharmonic Union of Corfu "Kapodistrias" was founded in 1980. It consists one of the main and larger cultural bodies of Corfu teaching the divine art of music. Its aim is the preservation, amelioration and distribution of the cultural features of the land, both in and away from the island.The main body of the Philharmonic is composed of almost 150 musicians. Functioning are also these departments:
Bandina,
Orchestra of light and variety music and
the demonstration band, which often appears together with the Majorettes from the Dance Laboratory of Corfu.
The orchestra gives 6 -7 concerts, at the minimum, every year with plays of classical music and parts from operas or operettas. It performed in Athens, Piraeus and Thessaloniki and in various festivals in the Ionian Islands: Lefkas, Ithaca and Kephalonia.In 1993 it took part in the festival organized by the town of Rhodes. From 1992 until 1996 the orchestra participated in the manifestations, organized by the town of Misolongi, to honour the Heroic Exodus, and in 1996 performed in Tripoli and Karpenisi.In August 1997 it took part in the celebration for the finish of the Marathon as well as to the closing ceremony of the sixth Word Track Championship "Athens 97".It has also appeared in international festivals, in France (1991) and in Spain (1992).
Since 1996 conductor of the orchestra is the Lead musician Michalis Michalopoulos.