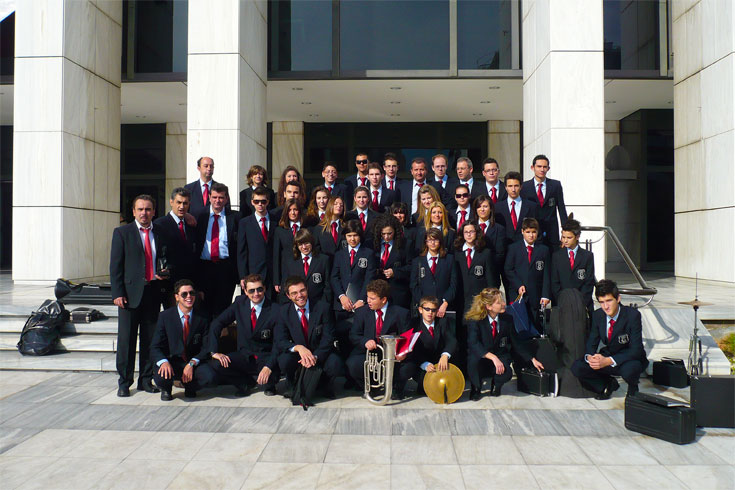 'Orpheus' Philharmonic Orchestra of the Municipality of Lagadas is one of the oldest in Macedonia and it was founded in 1936.
Since then and for many decades it was a band playing at icon processions, national celebration parades, local festivities and events in the vicinity of Lagadas and the broader area of Northern Greece.
In recent years, its repertory has been enriched with classic, rock, jazz, and Latin works as well as film scores.
It has performed in the International festival of youth orchestras in the municipality of Delta, in festivals of the municipality of Kos, the municipality of Chalkida, municipality of Vrilisia, municipality of Kalamaria and various others music events in Greece.
Its efforts were justified and the Orchestra was recognised nationwide, when it was invited by the Organisation of Athens Concert Hall (Organismos Megarou Mousikis Athinon) to participate in the 'Brass Band Festival', where only six orchestras from the whole of Greece were invited to play. This was an honour, not only for the Orchestra, but also for the Municipality of Lagadas.
The orchestra has 45 members and since 2000 its Director has been conductor Ioannis Zografidis.