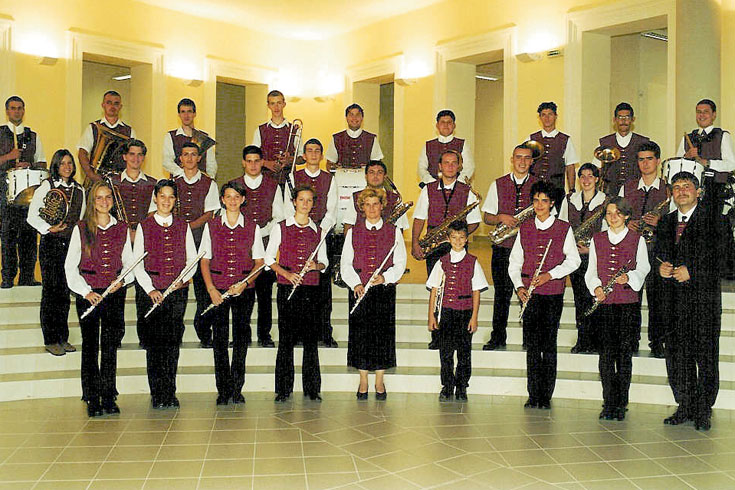 The 80-member Youth Brass Band of the "Private School of Music and Art of Makό", Hungary, was founded in 1994. It consists of school's former and present students. It plays an important role in the musical life of the town and its surroundings. It participates not only in local anniversaries, celebrations, inauguration ceremonies and festivals, yet in national and international festivals of brass bands in Szazhalombatta, Csongrad, Kistelek and Szentes. The band's performances have contributed to the flourishing of the "twin" bonds between Mako and several cities.
The most outstanding among its appearances, were the participation to festivals in Italy, Spain, Croatia, Romania, Israel, Poland, Switzerland, f. Yugoslavia, to the "7th European Youth Music Festival" in 2002, to the "5th International Festival of Music Schools" in 2004 and the concert at the "Budapest's Academy of Music" in 1996, under the direction of Frank L. Battisti.
The band has launched several musical events in Mako. Its "New Year's Day Concert" attracts two thousand people each year, the "International Meeting of Brass Bands" on August gives the opportunity of concerts in numerous European bands and 400 young musicians.
The band is also organizing International Seminars and Symposiums for Conductors of Brass Bands.