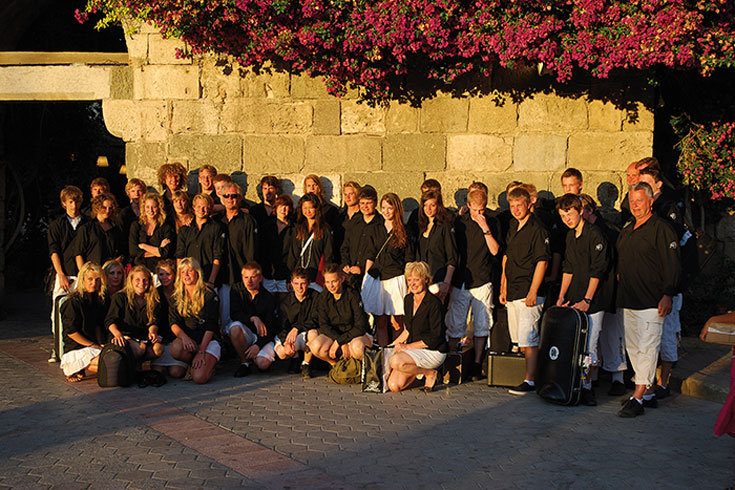 The Nacka Symphonic Band (NSB) is a wind band normally consisting of about 40 Nacka Music School young students.
Founded in the middle of the 1980s, NSB has been from the very beginning the most advanced band among the Music School's many wind ensembles, a goal to reach for the school's younger students. The repertoire performed is of great variety, covering many different musical styles and genres.
Most recently the band has been focusing on original music for wind band as well as arrangements of classical pieces, musicals, movies and pop music.
NSB has participated in many festivals, concerts and concert tours; both in Sweden, other Scandinavian countries and the U.S.A.?In 2004 NSB participated in "European Youth Music Festival" in Malmo and Copenhagen.
In June 2005 the band had one it's major achievements: the 1st price in the Swedish National Wind Band Competition, organized by the National Association of Young Musicians (RUM).
Since that year the Orchestra has annually participated in a 100 piece-band in Open Air Concert in Stockholm performing, the Royal Fireworks Music by Handel.
In 2008 NSB had the honor to participate in the 11th The International Youth Band Festival in Echedoros, Greece. In July 2009 we were invited to the 1st International Philharmonic Orchestra Festival in Kos, Greece.
Conductor of NSB is Elisabeth Gustafsson.