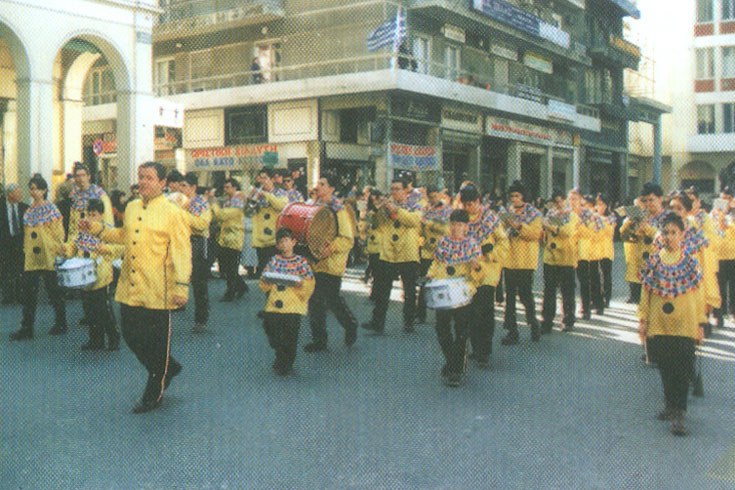 Its foundation coincides with the first years of the institution's operation. Its presence through the years has been vivid leaving its mark on Patras society and further. From with in the Bandina (and the nowadays Band) many important musicians have gain distinction. These musicians later have had and still have today a distinguished career in national and international level. The youngsters of the Bandina participate unselfishly. They offer their musical knowledge combined with the needed skills, in every circumstance of the group's appearance. The Municipality of Patras as well as the citizens of the city embrace with special care and love this young people's scheme, which by its turn responds to every invitation event and organisation of a musical manifestation.
It has conquered the record in participation throughout Greece and, more importantly, has seen the best critiques and the esteem of the public who enjoyed its concerts by:
a series of importance concerts,
appearances in television,
musical happenings and
constant activity with pioneering arrangements,
During the last years, under the instructions and direction of its lead conductor Andreas Giannopoulos, the Bandina has been distinguished as the indispensable participant, all year long, to every cultural, artistic, national, and religious event of the region.