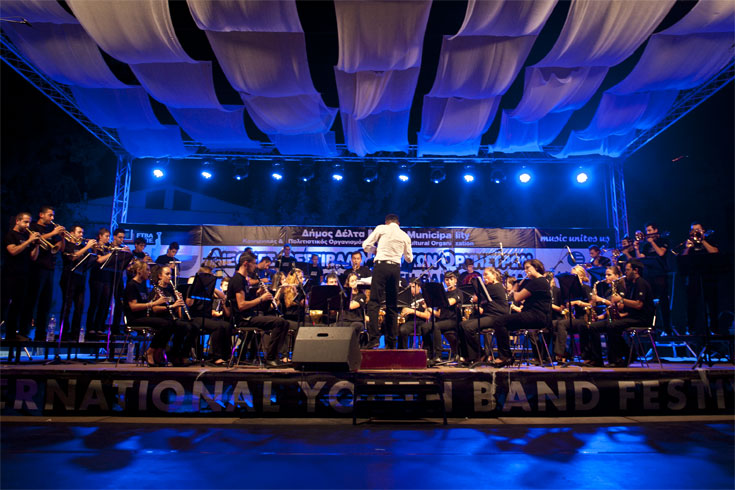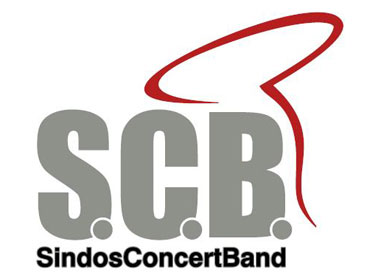 The orchestra was founded in 1984 as "Sindos Marching Band" under the direction of Georgios Avramoglou. In 1993 the orchestra renamed Sindos Concert Band. Nowadays is a part of Delta Social Cultural Organization complementing its many and varied activities.
In the course of its presence, until this day, it has given performances at major institutions and actively participates to all the musical and cultural events both on a regional and on a wider level.
The route so far has given concerts at major institutions and actively participates in all the musical and cultural events at the local and wider area.
The Orchestra consists of 45 members. Its repertoire covers all musical trends and genres (Symphonic music, modern compositions, film music, Swing, Jazz, Pop & Rock).
It has taken part, as a member in the program of Youth for Europe, in the festival held in the Swedish town of Getteborg, and also performed in the Veligrad Festival in Bulgaria, as well as in the "Melbourne Internationa Youth Band Festival of Music and Dance 1997" in Australia.
In July 1998 it took part in the annual festival of Lefkas. The same year the Orchestra organized, for the first time, the Marching and Concert Band Festival. In the summer of 1999 it performed in cities of Hungary. September 2002 took part at the international contest in Pieve di Bono Italy and in July 2004 at the international festival at the city of Cheb in Czech Republic.
The band participated to the 1st International Music Festival of Paralimni (Cyprus) in March 2005. In July 2006 participated to the Diffwinds International Music Festival in Luzembourg and won the 1st prize and in July 2007 participated to the Suchowola Festival in Poland. In October 2008 won 3 gold metals at the Mor International Festival in Hungary. From 2009 to 2012 the Orchestra participated regularly in the Beer Festival (Zythos Festival) in the city of Thessaloniki. 2012 and 2013 the Orchetra gave performances at Mediterranean Cosmos.
The summer of 2016 participated in "Portaras" Wind Band Festival in Cyprus and in November at ALPHA television station show.
In July 2018 participated in an international festival in Cinsternino in southern Italy.
Since 1993 the conductor Miltiadis Polychronidis directs the Sindos Concert Band.