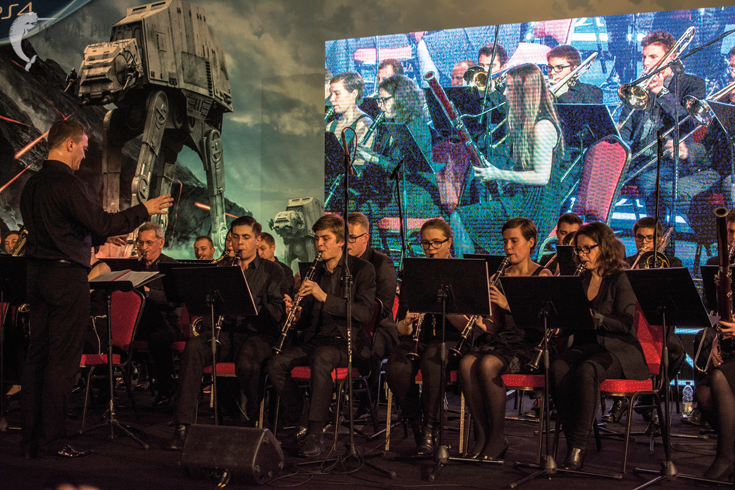 Orkiestra Reprezentacyjna Szkoły Głównej Gospodarstwa Wiejskiego was established in November 2007 by students of Warsaw University of Life Sciences. They played their first concert in May 2008 during celebration of "Dni SGGW" –  annual university picnic.
The Orchestra is a first amateur academic band set up in Warsaw and third in Poland. Its members are students, absolvents and lecturers of Warsaw University of Life Sciences and other universities in Warsaw. The band is dominated by musicians playing wind instruments accompanied by bass and electric guitar, percussion section and keyboard instruments.
In the repertoire of the Orchestra we can find a lot of popular modern songs, jazz and swing brass band standards but also pieces of classical music. Each concert is an unusual show enriched by vocal and dance performances.
With many concerts orchestra graces important academic ceremonies taking place at Warsaw University of Life Sciences i.e. Rector's Ball, Alumni Reunion, New Year's Concert but also participates in many cultural events outside the University. In 2012 the Orchestra took part in International Brass Band Festival "ZłotaTrąbka". In 2013 won the Grand Prix at "XVI Mazowiecki PrzeglądOrkiestrDętych w Ursusie". In 2015 took part in "XIII EuroparadaOrkiestrDętych w Suchowoli". The Orchestra also gave a performance in Warsaw ROMA Theatre, twice.
The first conductor of the Orchestra was Łukasz Wojakowski. Since 2015 this function is performer by Tomasz Labuń.